TOY FOR INCLUSION

Overall goal:
to combat segregation of Romani young children and families, and enhance social cohesion through community based inclusive Early Childhood Education & Care (ECEC) services. The project also aims to improve the transition experience of Romani children to schools.

This project promotes the active involvement of Romani and non-Romani communities in ECEC services, through the development of toy libraries and intergenerational learning (IGL). Toy libraries are a successful approach to overcome segregation, provide access to quality non formal ECEC services that improve transition experience to formal education and build the capacity of parents. The project will organise IGL activities within toy libraries. IGL activities involve different age groups, including young children and senior adults, learning together and learning from each other. Previous research demonstrated that such activities challenge stereotypes and all involved experience the values of solidarity, respect and acceptance of the 'other'. Discrimination against the very young and older adults is challenged.

Activities
1. Training on community-based ECEC initiatives, to promote inclusion in formal and non-formal ECEC settings;
2. Pilot actions (toy library and IGL activities);
3. 'What Works Guide' with recommendations for practitioners and local authorities to implement community based ECEC for Romani and non-Romani children;
4. Knowledge sharing and dissemination among local, national and international stakeholders and policy makers.
Partners:
ToyforInclusionistheresult of thecooperationbetweenfollowingpartners:
International ChildDevelopmentInitiatives (NL) – www.icdi.nl
International Step-by-Step Association (NL) – www.issa.nl
DevelopmentalResearch Center forPedagogicalInitiatives Step by Step (SLO) – www.korakzakorakom.si, www.pei.si
OpenAcademy Step by Step (CRO) – www.korakpokorak.hr
Center forEducationInitiatives (LT) – www.iic.lv
Skoladokoran – WideOpenSchool n. o. (SK) – www.skoladokoran.sk
Center forInnovation in theEarlyYears (BE) – www.vbjk.be
Associazione 21 Luglio (IT) – www.21luglio.it
PartnersHungary (HU) – www.partnershungary.hu
Donors: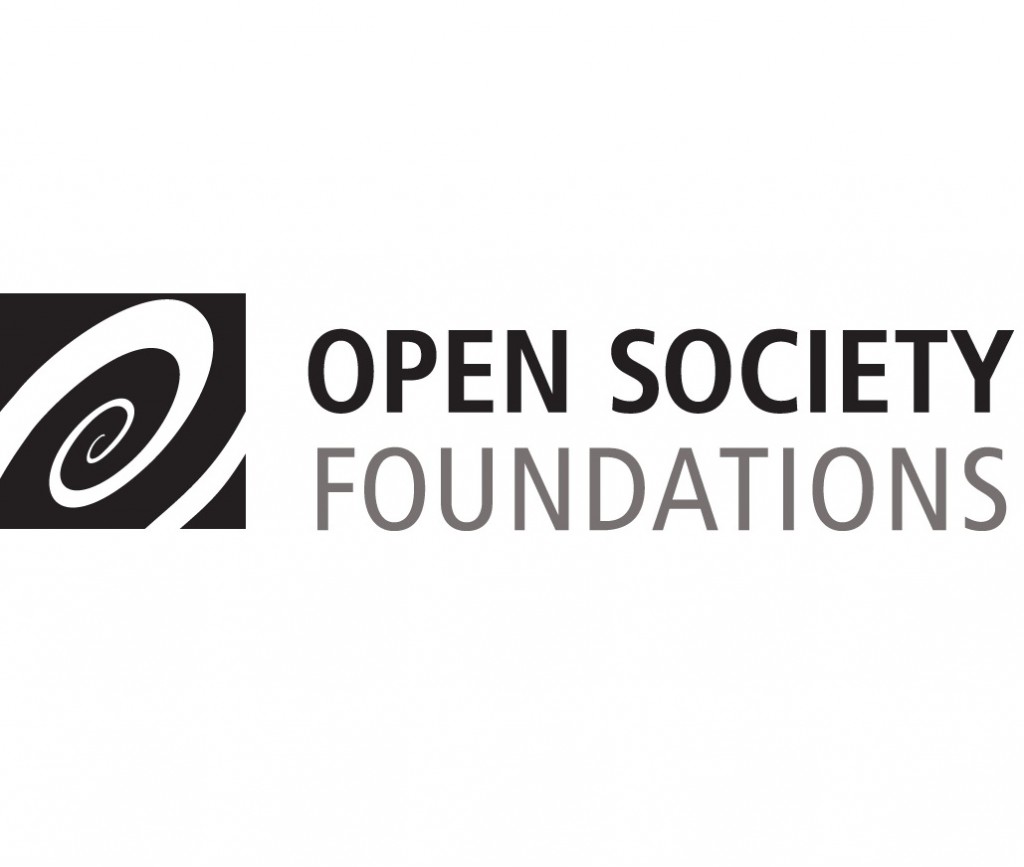 Intellectualoutputs:
Hračkovnica – prvý krok k integrácii Poster Info leták
Officialprojectwebsite:
http://www.toyproject.net/project/toy-inclusion-2/
Creative Art Workshops – 10th year
Donor: Government Office of the Slovak Republic, Bratislava

Content of the project:

Creative workshops for adults – folklore, organizational and methodical service for the creation and realization of artistic events, the basics of choreography of Roma dances, women's dance, dance of men, youth dance games, practice of songs, customs and traditions;

Creative workshops dedicated to the ancestors;

Children's creative workshops – Merry music, dances and songs;

Preparation and realization of musical and musical-dramatic performances, non-traditional techniques and activities leading to self-discovery, developing creative abilities, developing the ability of expression, communication and social skills;

Elements of pantomime, dramatic etudes, work with voice, rhythm, relaxation techniques, combination of artistic and musical expressions with movement.

Creation workshops – traditional Roma crafts, presentation of traditional Roma crafts by their individual representatives – blacksmithing, pottery, basketry, woodworking, torture, production of musical instruments;

History of Roma – Discovering the history of Roma through fairy tales and stories about the ancestry of today's Roma, their arrival in Europe, major events. learning the most prominent personalities and literary works.

The Autumn Creative Workshop – Autumn in the Colors of Roma – by the eyes of Roma children.
RECI + STUDY
Donor: Open Society Foundation, Bratislava

Study Objective: Provide a detailed picture of policies and framework arrangements for early care and pre-school education, identifying barriers and opportunities to improve Roma children's access to appropriate and quality early childhood education and care. Ensure that information and data on the exclusion of Roma children from early childhood care and pre-primary education are available to decision-makers and other key stakeholders, to make recommendations for a comprehensive childcare system, to provide information and arguments for advocacy in early childhood.

Character of the study: This series of RECI studies is the second round of reports in Central and Eastern Europe to capture and systematically present the situation of Romani children in pre-school age. By examining the available data, each RECI report identifies priority issues at the political level of pre-school education for Romani children.

NGO Capacity Development
Donor: Open Society Foundations, Early Childhood Program, London, UK
Content of the project:
The project aims to continue the support from INTRAC and the Slovak Fundraising Centre, in order to strengthen the organizational capacity of the organization through medium-term development activities:

• Designing measures to improve the organization's organizational strategy;
• Education of employees and associates of the organization in the field of access to European Union funds and project management;
• Improving organization governance and leadership;
• Improving public relations.
Peer Learning Activity
Donor: International Step by Step Association, Leiden, The Netherlands

Content of the project:
With the participation of partner organizations from the International Step by Step Association, specifically partners from Ukraine, Slovenia and Croatia, our organization organized a meeting and a study visit aimed at exchanging experiences between partners and presenting the results of the Roma Confident Parents project. In addition to a workshop on Roma and their origins, we visited community centers and kindergartens in the villages of Jarovnice, Chminianske Jakubovany and Spissky Hrhov. The participants also participated in educational activities for Roma parents and Roma children at an early age.
ERASMUS+ project: KHETAUN (TOGETHER): With Key Steps to Inclusion of Romani Children into Quality Early Childhood Programmes
The project is based on various research supported results, that quality early childhood education and the inclusion of children from disadvantaged groups in high-quality preschool programs is one of the key protective factors that predict success of children in further education as well as later. Because of specific of target population and the complexity of the Roma issue, educators must be equipped with special tools and strategies that enable them to successfully integrate Romani children in their classrooms.
The aim of our project is: on the basis of past experiences of partner organizations, to develop a comprehensive model that includes both work with children, parents and the local community and help raise awareness among educators of their implicit theories, which are often an obstacle to the successful implementation of innovations.

The target groups in our project are administrators and professionals in preschools (preschool teachers, counselors etc.), Romani parents and children, representatives of the Romani community, representatives of local organizations and other members of the local community.

Activities in the project will be based on the implementation of four different courses, which will cover four key pillars necessary for the successful integration of Romani children in preschools and the development of linguistic, cultural and developmentally appropriate multilingual materials for children. Trainings will be primarily carried out on an international level, and later they will be implemented by partner organizations at the national level for preschools and other key persons directly involved in the implementation of the project. At the national level, partner organizations will monitor progress of project implementation through regular monthly monitoring.

Among others, the project will create guidelines for policy makers at the national and European level, which will open up possibilities for dialogue and systematically address the issue of integration of Romani children in preschool education.

PARTNERS

Leading organisation
Developmental Research Center for Pedagogical Initiatives Step by Step at the Educational research Institute, Slovenia

Partners
Center for Education Initiatives, Latvia
Škola dokorán – wide open school n.o.
Člověk v tísni, Czech Republic

DURATION OF THE PROJECT
1.10. 2015 – 30. 9. 2017

More info: www.facebook.com/khetaun

Council of Europe, Strasbourg – ROMED2/ROMACT
Administrative contract is supported with the aim to carry out activities that are focusing on the intercultural mediation, the establishment of community action groups, 16 national and regional training courses in areas such as access to EU funds, project management, intercultural policies and practices, governance in multicultural environments, etc.

The very important part of this initiative is to define needs in communities with the presence of marginalized Roma communities, creating of community action plans on education, employment, health, housing and human rights, community organizing and capacity building of local governments.
More info: www.coe-romact.org
ROMA CONFIDENT PARENTS PROJECT
The grant from ECP is intended to support the necessary assessment and evidence gathering that will ensure the longer-term sustainability and scaling up of the program across Slovakia, by municipal and regional authorities and national government, with strategic funds from the EU and support form partners with experience in national advocacy and leveraging funds for Roma.
Activities
Documenting and assessing the effectiveness of the Roma Confident Parents' projects implementation

Production of the case study report, web based summaries/learning stories, educational film and the final report.

Building sustainable relationships with the Slovakian Roma communities

Building on the existing partnerships with local municipalities

Training and mentoring of the parent participants – Roma parents, Roma health fieldwork assistants, Roma family workers, Roma community workers, as resource and guide support workers for the continuing program in local municipalities, using materials developed over the previous two years' projects; training of Roma and non-Roma ECD pedagogues and practitioners in early 2015 – Roma Confident Parent's project methodology (adapted for use in center-based and home-based environments), and "best practice" in partnership with Roma NGO's and ECD professionals – training of trainers focusing on delivering the RCP topics in community-based environments, across Slovakia (between 75-100 people in total);

Producing a "field guide", for health professionals

Continuing the support for Roma fathers, through a of follow-up workshop assessing the improvement in their confidence and competences in daily parenting, the increase in depth of knowledge regarding early childhood development and the effectiveness of alternative strategies for effective parenting

Continuing support for Roma mothers (particularly young mothers) through a follow-up workshop for Roma mothers, with the aim of producing a training video for use by others working with Romani mothers
ERASMUS+ project: Supporting Social and Emotional Competences of Pre-school Children from Disadvantaged or Culturally Different Environments
This partnership project aims to create and distribute the new methodology/curriculum education of children at an early age, that includes inclusive activities for children and parents from disadvantaged backgrounds.

More info: http://scholaempirica.org/supporting-social-and-emotional-competences-of-pre-school-children-from-disadvantaged-or-culturally-different-environments/
Supporting Social and Emotional competences of Pre-school Children from Disadvantaged or Culturally Different Environments
The partnership project aims at the development and dissemination of ECEC methodology/curricula providing inclusive activities for children and parents from disadvantaged environments.
Activities:
During the first stage data on ECEC strategies at national and local level in partner countries will be examined. The data on the topic (best practices of inclusive activities) collected by each partner. The research will focus on the national agenda of pre-school education and care, the children enrolled in formal pre-school education institutions, the number, academic background and experience and teachers and other pre-school staff. The survey will focus on the main difficulties and obstacles faced by the ECEC staff.

Based on the outcomes of the previous phase, using the data from the survey and collected best practices, the methodology of inclusive ECEC activities for pre-school children (3 to 6 years of age) will be developed. The methodology will be based on activities to meet the individual needs of children, parents and teachers.

The training course will be developed related to the inclusive activities of the new methodology.

The training course will be piloted in partner countries.

Following up the training course, the selected activities and programs will be implemented in pre-school institutions.
Institutional support 2014 – 2015
Support objectives:
Pays and remuneration for the personnel

Coverage of overhead costs of the organisation

International cooperation within International Step by Step Association.
Administrative Contract – Council of Europe
Support objectives:
Administrative security of ROMED2/ROMACT – the Council of Europe initiative implementation in the municipalities of Jarovnice, Chminianske Jakubovany, Čičava, Michalovce, Košice, Žiar nad Hronom

Organisational and financial security of the community action group production and activity in the participating municipalities

Production of community action plans for the participating municipalities

Implementation of trainings aimed at communication skills, leadership, local government, production and management of EU projects
ROMED2/ROMACT training
Training objectives:
Approaching municipality representatives, non-governmental organisations and Roma community representatives about ROMED2/ROMACT initiative

Education training to facilitators and mediators for working in communities

Definition of problems in Roma communities and priority selection for the situation improvement in towns and municipalities participating in the initiative.
Institutional support Wide Open School non-profit organisation
Goals:
Registration of new organisation

Selection of new management of organisation

Transfer of property of "Community-integration centre" in Žiar nad Hronom to new organisation

Realisation of know-how transfer from Wide Open School Foundation Žiar nad Hronom to new organisation

Building of trade mark of new organisation, marketing activities

Positioning of new organisation in international institutions

Diversification of organisation funding
Donor: Open Society Foundation Bratislava
Improving Participation in Adult Education donor Program Gruntvig – SAAIC
Goals:
The partnership aims at increasing participation in adult learning, and, additionally, exchange information and best practice on how to develop efficient systems that reach all adults and involve all relevant stakeholders. The partnership will elaborate on the effectiveness of strategies to raise awareness of and motivation to participate in adult learning. Prior target group of this learning partnership measures are disadvantaged, vulnerable and marginalized groups at risk of social exclusion.
Donor: SAAIC – Program Gruntvig
Strategy of Slovak republic for integration of Roma till 2020 – Where we are at the present?
The main aim:
The main aim of submitted project is to monitor and evaluate actual status in fulfilment of goals of Slovak Republic Strategy for Roma integration till 2020.
Partial goals:
To evaluate actual status of goals fulfillment in the area of education, employment, health, living, financial inclusion, non-discrimination and access to the major society – initiative of Roma integration throug communication

To suggest possible adjustments of action plans in order to make more effective and improve measures for the benefit of Roma community
Donor: Ministry of Interior of Slovak republic
Support of Roma students of secondary school through tutoring and mentoring
Main project goal:
The main project aim is to provide support and advisory through tutoring and mentoring from trained experts to Roma students and other students of secondary schools.
Partial project goals:
Improvement of school success of Roma students at secondary schools – reaching of the best study results

To ensure assistance for Roma students of secondary schools at problems with learning

To help at social integration of Roma students of secondary schools in the school environment

To mediate cooperation of school and student family

To keep away from early finish of education

To cooperate at the selection of suitable university after successfull graduation at secondary school.
Donor: Ministry of Interior of Slovak Republic
Parenting with Confidence – Redesign Workshop in Bratislava
Focus of workshop:
Early Childhood Program – basic programme principles

Educational programmes for parents and children upto 3 yrs

Importance of Roma family

Presentation of Key-study Slovakia

Education in modern world

Advocacy

Community topics and principles

Health, hygiene, security

Adjustment of handbook Parenting with Confidence.
Donor: Open Society Foundation London
The edge of the law, or sharp legal consequences
Goals:

Eliminate social pathologies in risk groups of young people from segregated and separated Roma communities;

Establish partnerships on community levels between relevant crime prevention agencies and Roma opinion-makers;

Provide crime awareness information to at-risk populations;

Present positive models and patterns;

Massive public awareness raising campaign focused on crime prevention.

Donor: Ministry of Interior of the SR – Program Crime Prevention
Promoting social and emotional development in early childhood
Goal:

Hold a workshop and training focused on skills gained as a result of the implementation of the new methodology and of many years' experience in promoting social and emotional development in early childhood.

Donor: International Visegrad Fund
Partners: Społezcna Akademia Nauk (Poland), Centrum pro veřejnou politiku (Czech Republic), EC-PEC Alapítvány (Hungary)